Welcome to
Our Lady of Sorrows!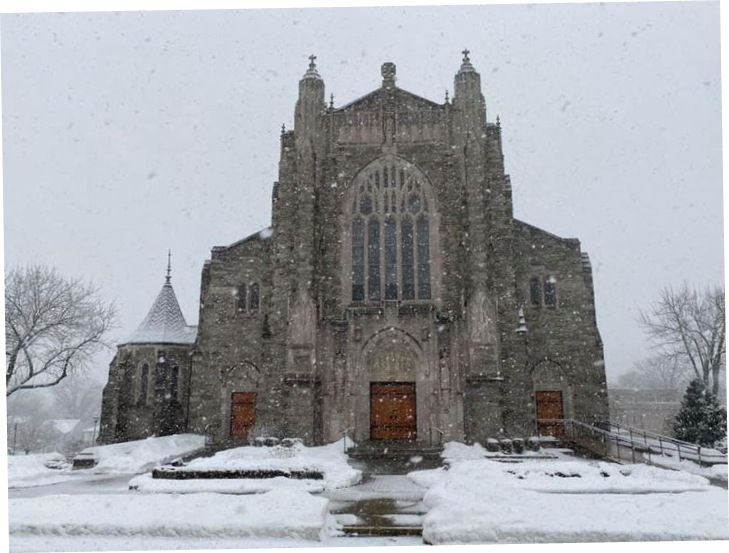 ---
---
2021 Calendar Raffle!
12 chances to win!
(click on the image below)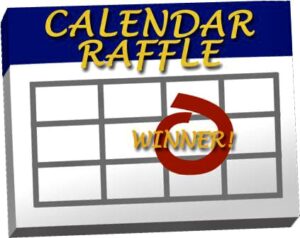 ---
---

A fun way to learn more about your Catholic faith!
 Join with and compete against fellow parishioners!
No need to be an expert – this is the chance to have some virtual fun while learning more about the faith!
Awesome prizes!
 Adult and children's versions!

---
---
"Our hearts are restless until they find their rest in you, O Lord." – St. Augustine
Why are we restless? Why is life this way? Why are we here? Not just here in these bodies on this planet and in this year. But why do we exist? What is this journey in between the event we call "birth" and the one we call "death?"
Why are we filled with longing?
The questions are there. And, the answers are too.
A new and impactful video-based series is coming to our parish!
It's called The Search, and the national reception to it has been so enthusiastic that we are bringing it here, to our parish. The Search is beautifully filmed and produced and is hosted by the well-known Catholic evangelist Chris Stefanick. The Search features scientists, artists, philosophers, and other people from all walks of life proclaiming how their searches for meaning in life led them to Jesus and the Gospel.
But The Search is not meant just to be watched . . . and it's certainly not meant to watched alone. That's why we are forming small groups – virtually – to watch, discuss, and truly benefit and grow from experiencing The Search.
We will meet every Monday at 7:00 pm for 7 Mondays, beginning March 1st
(if you have a scheduling conflict with one of the Mondays, don't let that be an obstacle!).
We will start by watching together a video of about 30 minutes. We will then break into virtual small groups and discuss what we have just watched. In total, we will spend about an hour or so together. The 7 episodes ask these 7 BIG questions: What do you seek? Who am I? Why a God? What's our Story? Who is Jesus? Am I saved? Why a Church?
If your faith is already solid, The Search will help you to deepen it.
If you're feeling unsure, it's for you too.
If you're worried about your kids or grandkids, it's a great series for you to share with them.
There's nothing quite like it in the Catholic world. The Search proclaims the Gospel in words that modern ears are ready to hear and images that modern eyes can't help but see and remember.
Join us for this amazing series by registering on Eventbrite.

---
---
Archdiocesan Annual Appeal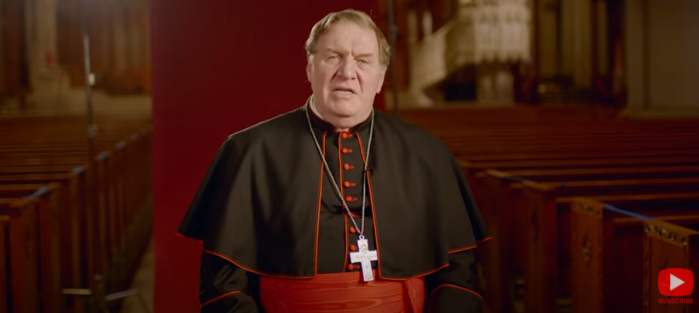 ---
---
A pictorial and
prayerful pilgrimage
through Our Lady of Sorrows!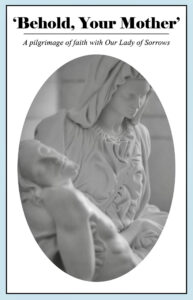 ---
---
Don't have a Facebook account?
No worries. You can still view our posts!
---
---
The 2021 Mass Book is now open.
Click here to reserve a Mass date.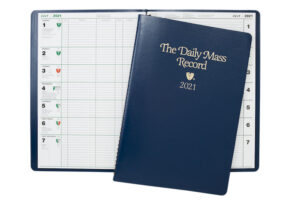 ---
---
Sunday Masses at 10:00 am and
other liturgies are both
live streamed and later accessible
on our YouTube channel.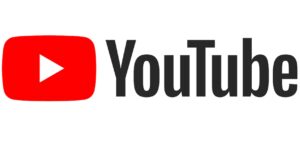 ---
---
COVID-19 MASS PROTOCOLS
We have daily Mass in the Upper Church at our pre-pandemic times (limit of 150 people):
Monday through Friday: 7:00 am and 12:00 Noon

Saturday: 8:30 am and 12:00 Noon
Sunday Masses (limit of 150 people):
Saturday: 5:30 pm

Sunday: 8:00 am, 10:00 am, and 11:30 am
Sunday Mass at 10:00 am will continue to be live streamed for as long as necessary. Weekday Masses are no longer being live streamed.
Confession, every Saturday: 12:45 pm – 2:00 pm
PLEASE NOTE AND FOLLOW THESE DIRECTIVES:
The dispensation from the obligation to attend Sunday Mass remains in effect.

Those who show symptoms of COVID-19 or who have been exposed to another infected person should not enter the church for 14 days. It is recommended that you check your temperature at home before coming to church.

Those at risk due to an underlying health issue, a compromised immune system, or who are of an advanced age are encouraged to participate in the live stream Mass and avoid coming to church.

Entrance and exit to the church is only by means of the doors on Prospect Street. The side doors will NOT be open.

Nobody should enter the church without a mask. You must wear the mask at all times while in the church, except when receiving Holy Communion.

As you both enter and exit the church, please make use of the hand sanitizer dispensers which are set up in the back of the church (or bring your own hand sanitizer).

Please practice social distancing. Seating is permitted only in designated pews. Families are to maintain 6-foot distancing between their households. Do not remove any of the white ribbons on the pews that designate "no seating" areas.

For the distribution of Holy Communion, please note:

Weekday Masses: form a single file line in the center aisle. Return by means of the two side aisles.

Sunday Masses: form single file lines in the two side aisles and return by means of the center aisle.

While in line, maintain social distancing by being attentive to the blue lines on the floor.
 Thank you for your cooperation.
We look forward to seeing you at Mass!
---
---