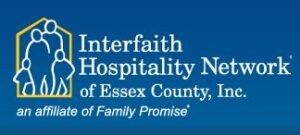 OLS is part of a network of various congregations in Essex County that provides temporary overnight shelter, meals, and assistance to homeless families in Essex County, under the direction of staff at the Interfaith Hospitality Network of Essex County, headquartered in Montclair. OLS is a host congregation for 3 weeks during the year.
Volunteers needed to help with the following:
Setup and breakdown St. Joseph's Hall as a living space for the week (2 hours on the Sunday families arrive and depart).

Prepare meals (time for preparation and delivery).

Spend time with families in evenings or on weekends 

(2 hour time slots on evenings and weekends).

Stay overnight with families (8:30 pm – 7:30 am).

Daily shopping (time to go to store and deliver items to Church).

Do laundry at the end of week (wash 1-2 loads; pick-up and delivery at Church).
To volunteer, sign-up sheets are available in the vestibule of Church several weeks prior to each stay.