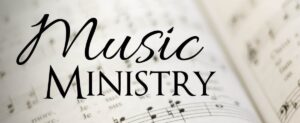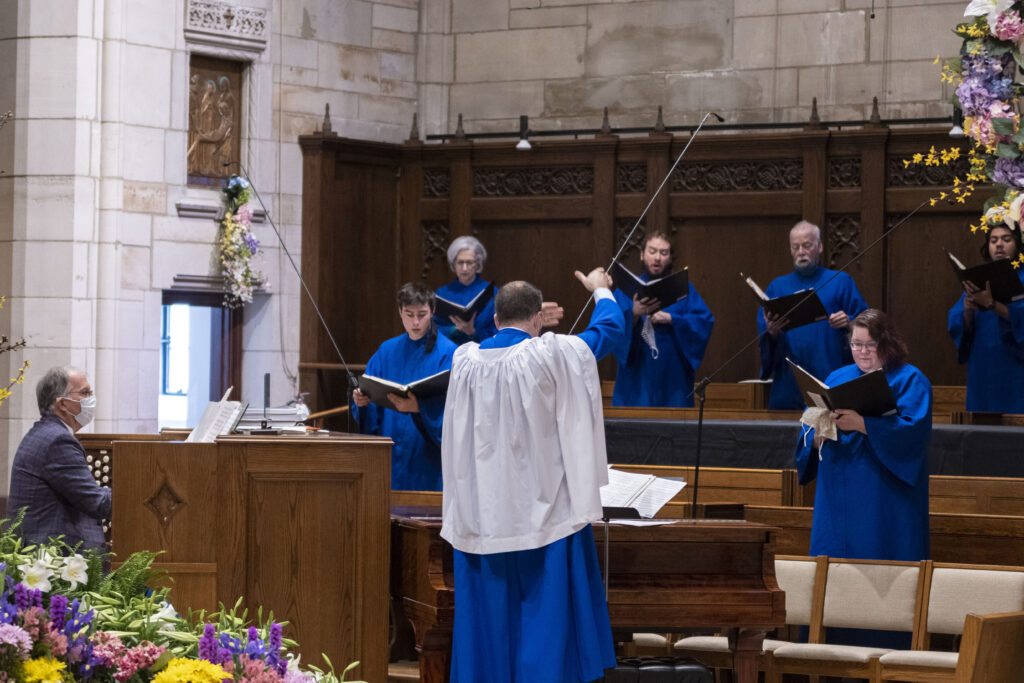 The Christian faithful who gather together as one to await the Lord's coming are instructed by the Apostle Paul to sing together psalms, hymns and spiritual songs (Col 3:16). The Holy Mass is the source and summit of our Catholic faith. Music gives meaning to the texts we sing in a way that words cannot alone. We invite all parishioners to be part of music ministry either by your participation from the pew, in one of our choirs, or by volunteering behind the scenes.
Parish Choir is the principal liturgical choir. We have an ensemble of professional and volunteer musicians. The Choir sings a variety of choral repertoire from chant to Renaissance Polyphony to Romantic and Modern Era choral literature. The choir is open to adults and teens of high school age. Rehearsals are Thursdays 7:30 p.m.– 9:30 p.m. in Church and they sing for the 11:30 AM Mass on Sunday mornings.
Saint Cecelia Singers is open to children in grades 3 through 8. In addition to singing a variety of repertoire for children's voices, the also play handbells, both as a supplement to congregational music and as solo repertoire. They rehearse on Thursdays from 4:00-5:00 p.m.. They sing at the 10:00AM Mass approximately twice per month and at other special events throughout the year. 
Youth Choir is open to teens in grades 9-12. This group rehearses on Wednesday evenings and sings for monthly 10:00 AM Masses.  A variety of music is sung and all teens are welcome.
MUSICA SACRA is the parish concert series of sacred music and event and brings helps us to experience the sacred beauty of our parish church. Please stay tuned for future announcements.
Contact: 
Preston Dibble, Organist and Director of Music
973-763-5454 ext: 234
Choir Videos:
2020 Christmas Carol Sing, 3:00 pm
2020 Christmas Carol Sing, 5:00 pm
Seton Hall University Chorus – Handel's Messiah, Dec. 2021