Preston Dibble, Organist and Director of Music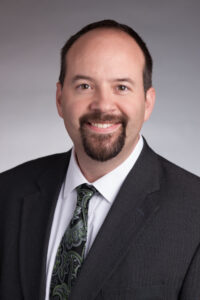 Contact: olsmusician@gmail.com
Preston Dibble has served as Organist and Director of Music for Our Lady of Sorrows since August, 2019 and as the Diocesan Director of Music for the Roman Catholic Diocese of Paterson, NJ since 2013. At OLS, Preston conducts two adult and one children's choir in a program including nearly 75 participants in music ministry. In Paterson, he conducts the Diocesan Choir and oversees music planning for the Episcopal Liturgies in that Diocese including the Rededication of St. John the Baptist Cathedral, Paterson, in June 2017. The Diocesan Choir toured Italy in 2016 and the Hold Land in February of 2020. Previously, Preston served as Organist and Director of Music at Church of the Immaculate Conception, Montclair from 2005-2019, which became St. Teresa of Calcutta Parish in 2016. There he built the Chancel Choir to an ensemble of 30, a graded Children's Choir program including a handbell ensemble as well as founding the parish's concert series: Music in Montclair. Preston also served at St. Aloysius in Caldwell and churches in his native western Pennsylvania. 
Preston is a graduate of Westminster College, New Wilmington and of Duquesne University, Pittsburgh. At Westminster, he earned a Bachelor of Music degree, majoring in Music Education and at Duquesne, the Master of Music degree, majoring in Sacred Music and Organ. Mr. Dibble's organ study has been under Dr. John Walker, Mr. Raymond Ocock and Dr. Elizabeth Harrison and Dr. Ann Labounsky. He has been an active performer in Northern NJ, performing with the Oratorio Society of NJ and Schola Cantorum on Hudson as well as presenting 3 noontime recitals at the Cathedral Basilica of the Sacred Heart in Newark. 
Preston is also very active within the professional associations for Church Musicians. In the American Guild of Organists, he serves as a member of the National Taskforce on Denominational Associations, Chair of the National Committee on Marketing from 2012-2019. A member of the National Pastoral Musicians, Preston serves nationally as Chair of the new Forum for Programming and Certification and on the NPM National Council; locally as the Paterson NPM Chapter Director.